Article:

RailCampus OWL: Research and professional development for the rail technology of the future
The RailCampus is being built in the vicinity of Minden railway station and at the DB Systemtechnik site on Pionierstrasse.
At a virtual parliamentary evening held on 13 April 2021, representatives from the worlds of politics, business and research set the seal on the RailCampus OWL project by signing a memorandum of understanding (MoU). The signatories included Hendrik Wüst, Minister for Transport for the state of North Rhine-Westphalia, Dr Sigrid Nikutta, Member of the Management Board for Freight Transport at Deutsche Bahn AG, and Professor Ingeborg Schramm-Wölk, Chair of Campus OWL and President of Bielefeld University of Applied Sciences.
"The RailCampus OWL is an excellent example of how the Campus OWL network has been enabling the five state universities in Ostwestfalen Lippe to work together closely and to great effect for over ten years now," says Schramm-Wölk. "None of the universities could have managed this project alone! But now, teaching and research will be able to really collaborate with the rail industry at RailCampus OWL and play their part in achieving sustainable mobility."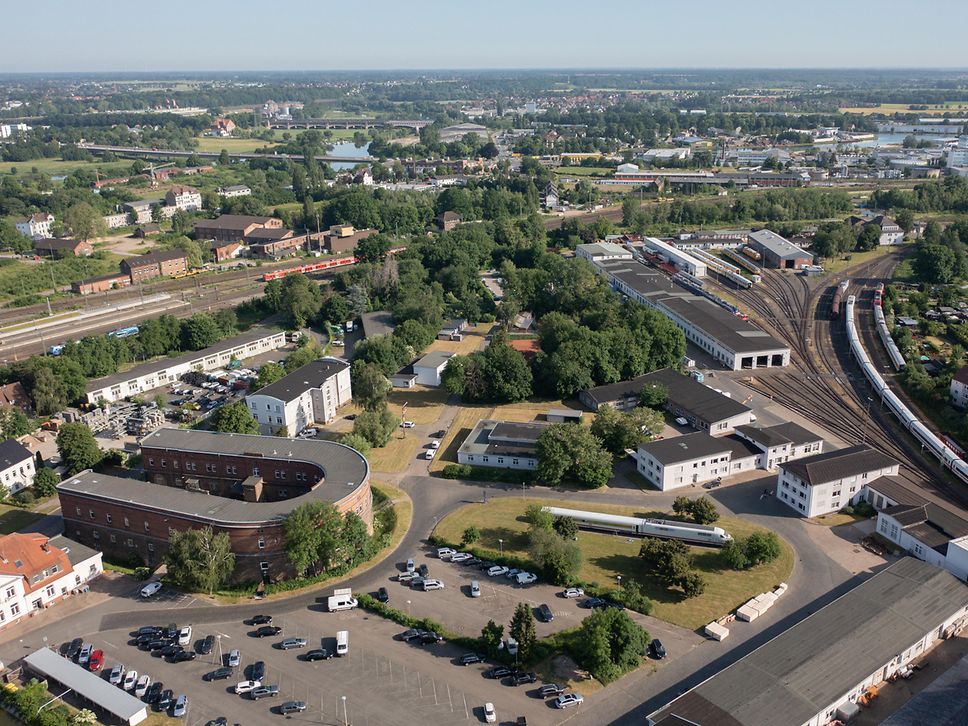 Find out about the latest developments and news at RailCampus OWL.
The partners in RailCampus OWL
This project will bring leading rail technology experts from business and research together at a single site, and it will provide future managers and specialists with access to courses that will prepare them for a new era in rail transport technology. The initiators of the project are Bielefeld University, Bielefeld University of Applied Sciences, Paderborn University and OWL University of Applied Sciences and Arts.
Deutsche Bahn (represented by DB Systemtechnik and DB Cargo), HARTING and WAGO are already on board from the world of industry – and talks with more partners are currently under way. The town of Minden and the district of Minden-Lübbecke are also partners in the project.